Preserving your business continuity and your assets integrity
Airports and Airports's Runway
Airports are one of the largest typology of site to secure, with surface going up to 500 Ha. Their security is regulated to ensure the best level of safety for the passengers. Autonomous robots are complementing human teams efficiently to increase the surface covered by the security setup.
Perimetric security monitoring
Fence integrity monitoring
Detection of anomalous objects
Logistics warehouses, espacially the hubs / dipatch centers are difficult to secure given their localization in urban areas, frequent ins and outs. Not only their valuable storage needs to be secured but also the semi trailers that are parked during closure time, and where intruders can hide.
Perimetric security monitoring
Indoor Safety inspection of stored goods
Anomaly detection on trailers and trucks : holds, lockers, closed doors, leaks
Agrifood and Biotechnology production sites
Agri food and Biotechnology plants are sensitive in terms of safety of their raw materials, complex and extensive process equipments. The numerous machines operated can also present safety risks for the employees and thus should be regularly checked. These sites that are often large (5 Ha to 30 Ha) and thus are also difficult secure from potential intruders.
Indoor Safety monitoring, incl. leaks detection
Building integrity monitoring
Perimetric security monitoring
Vehicles storage and repair centers​
Large and complex areas crossed with rails are required for the storage of trains during their regular maintenances.
These sites are complex to secure given their multiple entries and be the target of vandalism, or taggers cross
Outdoor security monitoring
Access integrity monitoring
Human detection between vehicles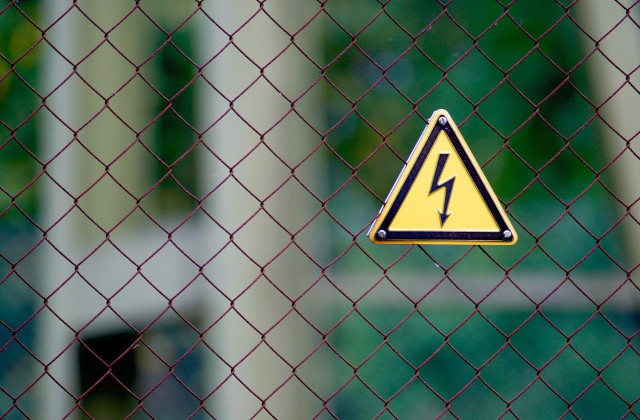 Energy production and transformation sites
Energy plants (combined gas cycles, nuclear plants) and energy transformation sites are built on large areas that range 20 Ha to 300 Ha, and are thus difficult to secure with traditional solutions.
These critical assets can be the targets of vandalism, activism or even terrorism acts.
Outdoor security monitoring
Systematic inspection of strategic assets
Large Petrochemicals installations are both difficult to secure given their size (typically 10 to 200 Ha) and are also quite sensitive in terms of Safety, and environmental impacts 
These critical assets can also be the targets of vandalism, activism or even terrorism acts.
Perimetric security monitoring
Leaks detection in all areas
Air quality monitoring
From some of our clients that have tested ROVéo solution
« Railway sites can be the target of intruders (taggers, thieves, economic intelligence, etc.) we need to experiment with the best security solutions to better detect them. »



« Airports are sensitive sites accessible to the public. The ROVéo robotic solution, mobile, efficient and innovative, is a new way to meet the security challenges of airports. »



« HVDC conversion halls availability is a major challenge for RTE. We need new solutions to improve preventive maintenance in hazardous environments, autonomous robots are in our case complementary to fixed sensors »